Prequalified Vs. Preapproved
Prequalified
Prequalification is the estimation of your borrowing power from a lender and can be accomplished with a simple phone call. Remember, becoming qualified does not necessarily mean that you will be approved for a loan of that amount. In a competitive seller's market, an offer from a buyer with a pre-qualification letter could lose out to a person who is pre-approved.
Preapproved
A written commitment issued by a lender after a comprehensive analysis of the creditworthiness of the applicant, including verification of income, resources, and other such matters as is typically done as part of a normal credit evaluation program.
By getting preapproved, you know exactly how much home you can afford. Determining how much you can afford before you begin your home search will save you valuable time. There is nothing worse than finding your dream home, only to find out that you cannot qualify for a loan to buy it. A prepproval also strengthens your bargaining power when negotiating with a seller. When you find a property you want to buy, your offer will be in a better positioned than someone less prepared. Finally, being pre-approved is more efficient; it reduces the amount of time it will take your lender to fund your loan. Be prepared to provide comprehensive documentation, which the lender may independently verify, including but not limited to:
Job & Career Status
Income
Monthly Debt Payments
Cash Available
Total Assets & Debts
Application Process
Mortgage Brokers and Loan Officers – Who Does What?
The mortgage broker is the person or company who is your main contact throughout your loan. They are often able to work with a number of Loan Officers (LO), who actually provide the funds for the loan. Typically, the LO pays the mortgage broker a fee for acting as the intermediary and providing all the customer service.
Filling Out the Application
There are standard forms to be completed when applying for a loan. Some mortgage brokers keep these on their website so you can fill out and submit the forms on line. The information will be verified and used to qualify you for your loan, so take the time to answer questions accurately.
Documentation Checklist For Mortgage Application
Signed application package with borrower's authorization and 4506-T (request for transcript of tax return)
Homeowner's insurance agent's name and phone number
Explanation letter for any derogatory credit, employment gap or recent credit inquiries Assets
Most recent 2 months' bank statements with ALL pages attached, even the ones stating "intentionally left blank"
Most recent 2 months' statements for stocks, bonds, IRA's or other assets required for closing and/or reserves Additional Items – borrower specific
Social security and/or pension benefit awards letter(s)
Evidence of any other income, example: child support, alimony or disability
Adjudicated divorce decree and separation paper
Lease agreements for any rental property owned if not reflected on tax returns
Schedule of real estate owned
Most recent 2 years corporate and/or partnership tax returns (all pages) including K-1's (if 25% or more ownership of a business) YTD profit and loss statement for any business owned
Title held in "revocable trust" – copy of complete trust document – if applicable
Stay in Communication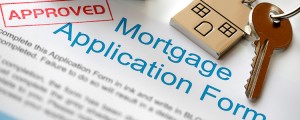 The lender will have an analyst, usually called an "underwriter", crunch your numbers and verify your documentation to confirm your ability to repay the loan. Once you are under contract on a property, there may also be a loan approval committee that will meet to review the underwriters' conclusions regarding your creditworthiness, and to evaluate the property on which they are lending. This is called the underwriting process, and questions are bound to arise. Be sure to return your loan officer's calls promptly to keep the process moving forward smoothly. Check in with your loan officer periodically.