Congratulations!
You've decided to buy a home in the greater San Antonio area and we are honored that you've reached out to us for our help. Our goal is guide you through the process efficiently and with transparency, find the best deal for you in your favorite neighborhood, and prepare you for what is next in the short term and long term. We want you to love your new home. We want you feel like you've been tenaciously represented. We want you to feel like we really do work for you. And, we want you to refer us to your friends, neighbors, family, coworkers, and the other folks that are in and out of your life every day. We want to earn your repeat and referral business, so, rest assured, you are our top priority.
Open, Honest & Driven to Succeed
Real Estate is challenging, exciting, and tests your limits of determination. We bring to our work ambitious intentions to guide our clients successfully through this process. Our work with our clients is always honest, intelligent, open and driven to succeed in meeting the needs and goals of those we work with. We are known for our professionalism, outstanding service, and attention to detail with endless energy.
Experience Counts
We are full time, licensed, professional REALTORS® and members of the Texas of Association of Realtors® and the San Antonio Board of Realtors®. We sell and list everything from starter homes to mc-mansions, and investment homes too. We a full-service team that always has time. We are friendly, enthusiastic, and knowledgeable.
Knowledge & Negotiating Skills
In today's market, you need someone who knows what they're doing and will work hard to get the job done. Our knowledge of the real estate market, negotiating skills, and ability to listen to clients' needs and desires keep us ahead of our competition. We Will Do Whatever It Takes Working hard and efficiently for our clients is important as they, like you, have busy lives. We strive to make the process as seamless as possible by working for your greatest gain with the least amount of inconvenience to you. We are confident that we will exceed all of your expectations of a knowledgeable professionals who will provide courteous and competent service. Customer and client satisfaction is always first and foremost in our business.
We Are Your Resource
We strive to continue to be a resource to our clients long after they have settled into their homes. We have strong relationships with business professionals in many different trades and professions. When you need anything from a arborist to a plumber…. We are here for you!
A few important reasons why you'll need a Buyer's Agent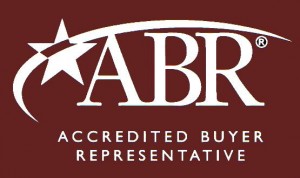 A Buyer's Agent will:
Assist you with getting access to all the listings
Give you the facts and figures about the property's worth
Gives you a detail account of the schools, utilities and points of interest about the neighborhood you're interested in
Help you with negotiating with the seller
Help you to get financing
Whether you are you planning to buy your first home or you have bought homes in the past, there are few important things that you need to keep in mind. It's a fact that buying a home is one of the biggest decisions and investments of your life. A lot of buyers think that they don't need any assistance but the fact is with a little assistance of a professional, you can make the entire home buying process easier.
Finding your ideal home, making an offer, signing a contract and closing the deal are some of the steps that need professional support. On the other hand, buyers who usually ignore hiring an agent in order to save a small commission suffer because of the lack of knowledge.
Every day, there are several homes that are listed for sale in the San Antonio, Texas real estate market. Multiple homes are listed at our website daily by the sellers who are willing to sell their homes. We have buyer's specialist agents who are experienced to assist you with the home buying process. They will sit with you to understand your needs and demands and show you the properties that meet your requirements. We don't waste your valuable time.
If you have a new job or you are planning to move to San Antonio or the surrounding areas, you can get various benefits by working with a San Antonio Buyer's Specialists like Tami Price Properties, Inc., We have been helping people to buy homes and fulfilling their American dreams for many years. We understand the San Antonio real estate market quite well. We have helped hundreds of people buy and sell homes in the San Antonio, Texas market. That's why; we are considered as one of the top real estate businesses in San Antonio.
At Tami Price Properties, Inc., we are open 7 days a week 9 AM-6:30PM to assist you at every step. A dedicated agent can help you to save time and find the best deal. Look what our previous customers have to say about us.
Tami Price Properties, Inc., is a passionate team who believes in TAKING ACTION. When our clients can't find the homes that they need, we don't ask them to wait. We take a PROACTIVE approach by calling homeowners in the desired neighborhoods to see if they are willing to sell their homes.
Ready to purchase a home or have questions about the process? Contact us today!